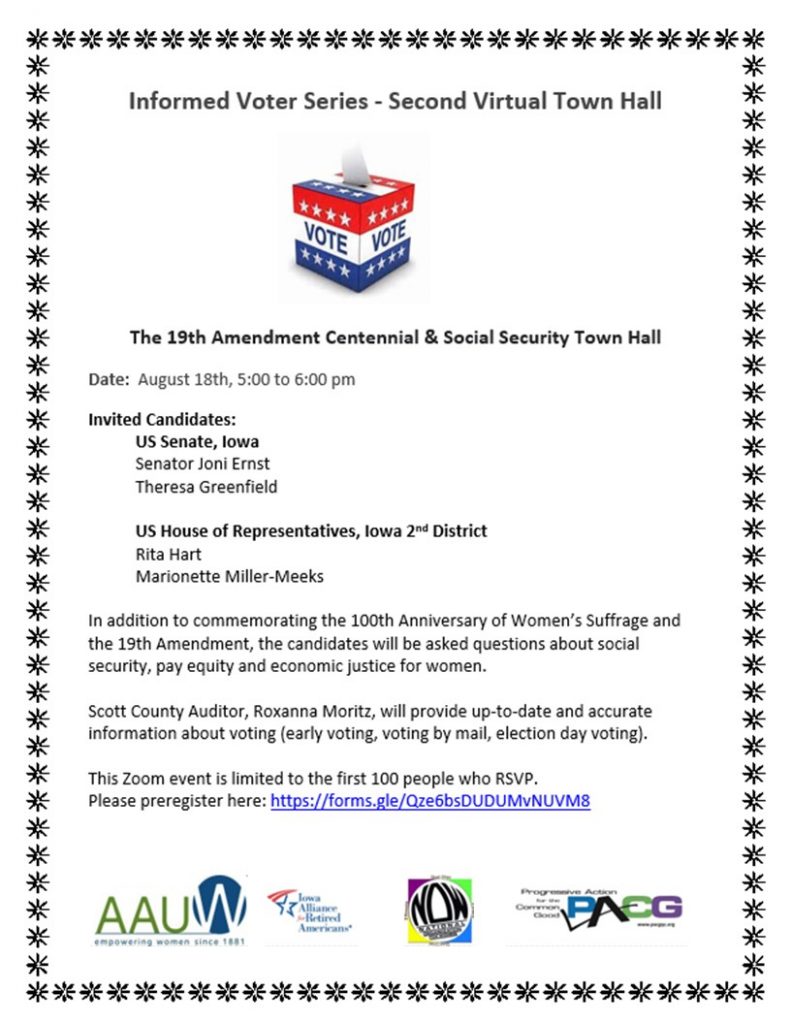 An Invitation from
The AAUW Quad City Iowa Davenport Bettendorf Branch
The AAUW Quad City Iowa Davenport Bettendorf Branch is inviting branches and individual members to attend their meetings this fall.  They have speakers you will want to hear each month.     In general, you could request to join, and we would be happy to have you.    How is this invitation a bit different?
If you register for this meeting our state webmaster, Lois Enger will be able to invite you to hold your own discussions or business meetings in separate chat room.  Davenport-Bettendorf will do the same.    If you choose to attend another branch business meeting, you will have to refrain from voting if you are not a member.    
To register you will need this link.  
After registering you will receive an email with the zoom link