Ready to Run Iowa
Ready to Run Iowa is a non-partisan campaign training program designed to encourage and train women to run for elective office, to position themselves for appointive office or to become involved in public life as leaders in their respective communities.
Since 2007, the Catt Center has offered the Ready to Run Iowa program every other year as part of a national network founded by the Center for American Women and Politics at Rutgers University.
Grounded in the latest research and scholarship on women's political participation, program sessions are presented by local, state and national political leaders and campaign strategists.
Participants will learn how to:
Organize a candidate or advocacy campaign
Develop a message and interact with voters and the media
Run for office or get appointed to boards and commissions
Use social and interactive media
Raise money for candidate and issue campaigns
Make a difference
Note that each of the Ready to Run sessions is a stand-alone session, it is not necessary to attend all of them. For more information, please visit https://cattcenter.las.iastate.edu/events/ready-to-run-iowa/.
---
 AAUW Iowa Public Policy Co-Chairs

Jane Nettleton is one of two Co-Directors for Public Policy for the 2014-16 Biennium.  She has worked for the passage of the Iowa ERA and has served on three successful campaigns to elect women to public office, two for the Iowa House and one for county supervisor. In addition, she has planned several Candidate Forums for those running for local and state offices and has always been an active participant in such forums. Jane has helped to plan branch activities to publicize Equal Pay Day.
During the 2012-14 Biennium, Jane served as the Nominations Director, so she is not a stranger to the AAUW Iowa Board. Believing in the importance of citizen activism, she is excited to serve the members of AAUW-Iowa as Public Policy Co-Director.
Jane and her husband love to travel, as the picture may indicate. She runs or bikes in the mornings, leads the book discussion group in her AAUW branch, is active in her church, and enjoys having coffee or playing bridge with friends. Of course, she also enjoys any time spent with her children and grandchildren!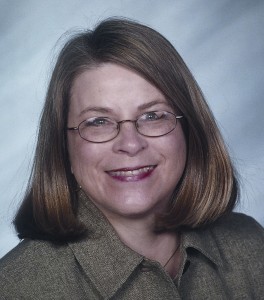 Anne Stansbury Johnson has served as Government Relations Chair for the Iowa Association for College Admission Counseling as well as President of that organization. Lobbying efforts include reinstatement of counselor and media/library language in the Iowa State Code, TRiO, GEAR-UP, financial aid, and programs that provide access to higher education for low income, minority and first generation students. Of particular interest is access to higher education for rural students. She has actively engaged in (state and federal) lobbying, organizing legislative visit days, and training citizen lobbyists. This is her first time on the AAUW Iowa Board.